Imagine YOU Transformed in 12 weeks!
This 90-day program is your step-by-step roadmap to making lasting habit change with ease so you can finally get the results you've been dreaming about.
You know you're out of balance and it's time to do something about it.
I know, I've been there. You feel like crap, you don't like what you see in the mirror, you're sick and tired of yo-yo dieting, you're confused by conflicting diet information, you might even spend hours in the gym, and you never making any real sustainable progress towards your goals.
I know your frustration and I don't want you to feel this way any longer. 
I want you to live in a body you FEEL GREAT in & have a life you LOVE LIVING.
The 4 Key Features of this Signature Transformation Program Include:
YES  you can eat delicious food, AND reclaim your health, lose weight,
AND upgrade your life, without starving, exercising to death, forcing change, or feeling overwhelmed!
I've overcome a lot in my life. In fact, I used to suffer from more than half of the following (maybe you can relate to these symptoms & experiences too) . . .
Intense Cravings
Excess Belly Fat
Low Motivation
Stress
Frequent Migraines
Digestive Issues
Hypertension
Poor Sleep
Cholesterol
Low Energy
Caffeine Dependency
Relationship problems
Brain Fog
Anxiety
Symptoms of Chronic Disease
Inflammation
Bloating & Gas
Low Self-Esteem
High/low Blood Sugar
Diabetes
Dull Skin
or perhaps you have 
Zero Self Love or even a Sticky Relationship with Alcohol?
Like me, you've probably tried to fix these things with will-power, medications, natural remedies, or even though counseling or other programs, but the results either aren't happening, they're not permanent, or they're getting worse.
Don't give up! 
The fact that you're still looking for solutions means you haven't lost hope and you know results are possible.
Your symptoms are not the problem. Many people are chasing their symptoms and searching for quick-fix relief. Though many symptoms can be relieved temporarily, it's the root cause that must be addressed for true healing.
Symptoms are a result of dysfunction in the body. In the progression of disease, symptoms come last and are a signal that something is wrong . . . including excess weight! It's the gong in your clock letting you know it's past time to address the problem.
Hidden stress and imbalances in one area of the body (if not soon resolved) cascade into other areas, causing serious dysfunctions that can lead to disease.
It's time to TURN YOUR LIFE AROUND.
 Results You Can Expect
The 90-day Transformation Signature program RESULTS include . . .
•  Reducing and eliminating cravings
•  A leaner & stronger body
•  Greater energy & vibrancy
•  Improving or even resolving health symptoms
•  Feeling great in your own body
•  Loving what you see in the mirror
•  Improved personal relationships
•  More confidence to create the life you want
•  Transformation like you never thought possible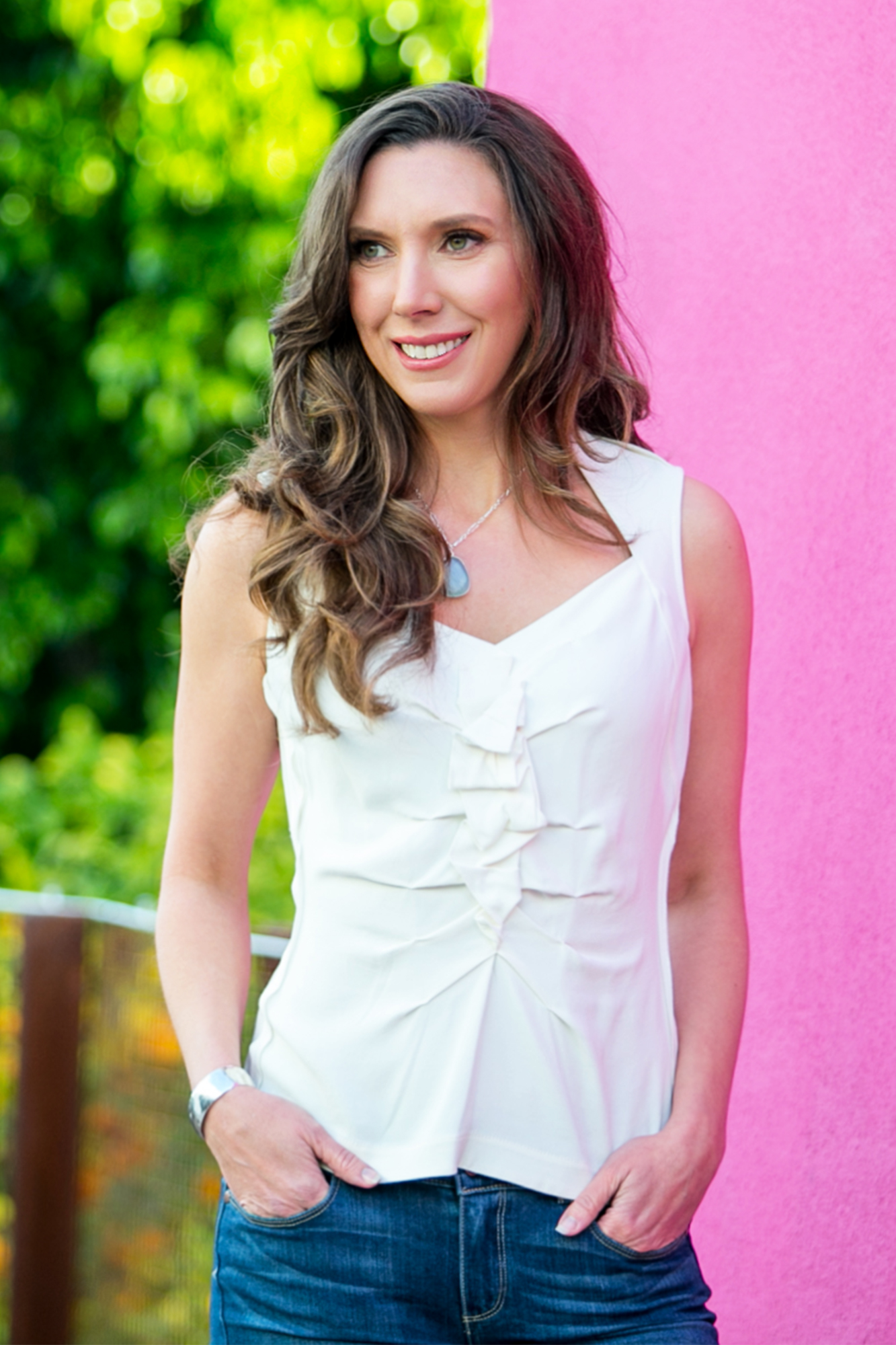 5 Steps to Create a Body and Life You LOVE!
The signature pathway to transformation that creates permanent results.
GET CLEAR ABOUT WHAT YOU WANT
When we work together I'll help you get super clear on what it is you really want to create and why you want it. The vision of your future will be so vivid it will naturally have you feeling compelled to move forward. Ignoring the call of your dreams can no longer be ignored.
Imagine a new you that's so real you can start to feel it before you change a thing!
SAY YES TO YOUR DESIRES
Now is the time to give yourself permission to go after what you say you really want. That's easier said than done, but once you do you'll have the canvas before you to create the body, health and life you're ready for.
Say YES to your desires and start designing your life on purpose!
RESOLVE DIET & LIFESTYLE OBSTACLES 
When your physiology is out of whack, it's hard to fight against nature. In this program we'll identify disfunction happening in your body and habits that are getting in the way of creating lasting change. Step by step you'll take the easy path to permanent results.
Optimize your health with protocols designed for your unique needs.
AWAKEN YOUR TRUE SELF
It's time to let go of assumptions that keep you chained to judgement and feeling stuck. Consider that every challenge presents an opportunity to grow and this is your calling to discover and resolve what's really holding you back from being authentically you.
Through a deep coaching process you will automatically develop new ways of thinking, being, and doing. As a result, you'll embrace the fullness and magnificence of who you are and your true self will emerge.
Your more powerful than you think you are!
BE AUTHENTICALLY YOU
Show up and be seen completely authentic, feeling comfortable and strong in your own skin. No more trying to please others for the sake of fitting in and compromising what means most to you. It's about being honest about who you truly are, respecting yourself, setting boundaries, and taking the initiative to author your own story the way you want instead of letting other define you.
Step into the next, best, boldest version of you! 
Karin's signature program helped T.L. increase her self-confidence and become more socially active while supporting her in losing 30 lbs, reducing her waist by 5 inches, and going down 3 full dress sizes— plus a shoe size! No more hiding out, no more emotional eating, no more insomnia, no more cravings, and no more knee pain!  
What Makes This Program Successful?
MY POWERFUL  2-PRONGED APPROACH
When it comes to permanent results, it's 50% what you KNOW about getting healthy, and 50% implementation and follow through. No matter how many diet programs, supplements, or methods you try if you haven't addressed the fundamental thing that's holding you back, the next strategy isn't going to work either.
So what's holding you back?
Is it your physiology or psychology? Or BOTH?
FUNCTIONAL NUTRITION  (the physiology)
Functional nutrition is designed to get to the heart of what's really going on so that the restoration of health is possible.  It's not something you'll find in our conventional health care model.
It's focus is on the healing opportunities that address malfunction in the body so that symptoms disappear and health can be restored to the individual. The process never looks the same for any two people as there is no one-size-fits-all miracle protocol, diet plan, or pill (sorry!).
To be clear, I do NOT diagnose or treat disease. I do help correct imbalances in the body by cleaning up inflammation, interferences, toxicity, and helping people return to normal health through diet, lifestyle modifications, stress reduction, exercise, rejuvination, and sometimes supplements.
TRANSFORMATIONAL COACHING

  (the psychology)
Many people know what they should be doing but don't. Something stands in their way. Maybe some of these sound familiar?
OVERWHELMED—  making changes is just too much to manage?
TRAPPED—  feeling restricted or forced to do things that conflict or feel out of alignment?
UNWORTHY—  don't feel like you deserve or are entitled to focus on you?
SHAME—  that knife pain in your gut that makes you want to curl up and die?
TERRIFIED—  fear about failing, again? Or worse, what if others knew your struggle?
STUCK—  been there done that, not seeing results, not sure what to do?
 Perhaps change just doesn't even seem like it could be survivable.
It's no wonder so many people struggle to get lasting transformation. No matter how much information or knowledge you have to make changes, you just can't get yourself to take action or stay in action.
In this 12-week Signature Transformation program you'll get more than just clinical recommendations. We'll use powerful coaching techniques to clear the BS out of the way, change how you see yourself, grow your confidence, and get your moving forward towards exactly where you know you are supposed to be. 
YOU BECOME EMPOWERED 
Making changes can be hard. Transformation, on the other hand, is almost effortless. Transformation isn't something you do. It's something that happens naturally without you even having to think about it. While this may sound 'too good to be true' or magical thinking, there's no 'woo-woo' here,  just powerful coaching.
What often keeps us stuck are our hidden beliefs and old habits. Our beliefs can either set us free for experiencing the life the way we want to OR keep us limited in what we allow ourselves to experience.
My role as your coach is to help you replace those old beliefs with more empowered ones that will provide you the foundation for flexibility to create exactly what you want and allow you to . . .
Uncover the hidden beliefs that have kept your stuck so you can move forward.
Develop new beliefs that make transformation inevitable.
Be empowered to create the life of you truly desire to manifest reality.
Most people feel like they can't actually chose what happens to them in their health, love life, money, and job; they believe they have to just deal with what ever life hands them. This simply isn't true! Through our sessions together you will automatically have more access to choice so you can have more control over your body and your life.
It's time to TURN YOUR LIFE AROUND.
I TRULY CARE ABOUT YOU
How often do you get the chance to work on yourself, upgrade your health, redefine your body and be loved up all at the same time? These days it's especially hard to find a health care practitioner who will take the time to get to know you and your concerns and genuinely care about you, especially when the average appointment time with the doctor is limited to 7minutes per patient.
When we work together you'll have all of my attention which means you'll get a ton of support and accountability to help see you through your transformation. I'll be at your side every step of the process to see you through to the other side, a brand new you.
You will have insights about yourself you were never aware of before, you'll start making choices you never thought you'd be making, and other things will start to shift in your life as a result of your evolution. You'll even start to love yourself in ways you might never thought possible.
It's time to say YES to YOU!
This is YOUR Invitation to UPGRADE Your Life!
TOGETHER WE MAKE TRANSFORMATION INEVITABLE
The 90-day Transformation Signature program is completely customized for you. It's structured this way because generic protocols to often push people too fast or too far outside their comfort zone and they don't cater to each persons individual genetics, preferences, and needs. We start with where you are right now and work at a pace that pushes you just enough to stretch you and get results that last.
When we work together we'll go step-by-step and implement a plan that is unique to your body. I will listen carefully to your goals, health concerns, likes and dislikes. Together we will create workable solutions for you to make transformation inevitable. In the end you'll have more confidence, greater happiness, more energy, improved mental clarity, and a body that no longer holds onto excess weight.
There is no one-size-fits-all diet plan or life blueprint that works for everyone. 
How do I know you'll be so successful with this program?  Three reasons. For starters, I only work with people who really want to make their health a priority. We'll determine your readiness through a Life-Changing Best Body & Life Discovery Session. You bring your desires and I'll take care of the 'how to.'
Second, I've been creating customized programs with clients and they've experienced fabulous results. You can too. I've got really effective strategies that go way beyond looking at what you eat. (For example, there could be many reasons why you might be holding on to excess weight that aren't even related to diet.) And third, I have a huge bag of tricks to help you get through any rough spots that might come up.
Your Signature Program Includes 
⇒

  1 private 90-minute Kick-off session
⇒  11 private 60-minute transformation sessions
⇒  Evaluation of your health status and current diet & lifestyle
⇒  Customized guidelines that will support your unique body
⇒  Email support between sessions
⇒

  100%+ of my personal commitment to your health and success
Plus, you also get  
⇒  Customized food plans with recipes
⇒  H
andouts

 and worksheets to reinforce key concepts
⇒  List of resources
⇒

  100%+ of my personal commitment to your health and success
⇒

  AND — genuine love from me!
"I'm down 4 jean sizes . . . This was a life-changing program!"    — Renee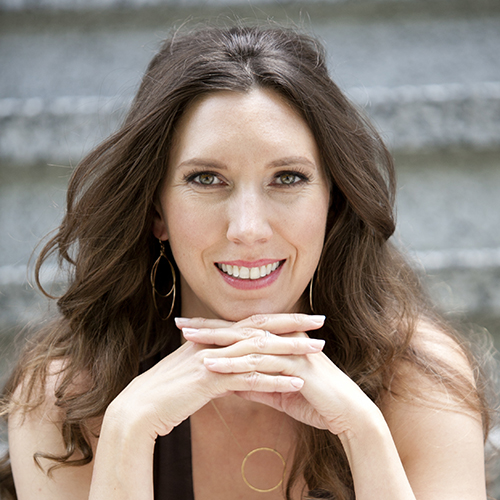 About Karin
(and more behind the magic of this program)
When I first started working with clients I quickly realized that even if we uncovered the right protocol for an individual, if they had any doubts, emotional triggers, difficult relationships, unhealthy habits, or lack or support, they were going to have difficulty implementing anything we came up with.
There's nothing more discouraging when your willpower gives out. 
It's important to me that my clients don't feel frustrated with the process. In fact, I want their transformation to feel natural, where instead of pushing themselves to make change and relying on willpower, my goal is to have them feel naturally feel pulled towards their goals.
My practice is rooted in functional nutrition and transformational coaching with an emphasis on looking at the 'whole' person. I identify opportunities to make subtle changes that offer the biggest results with the objective of striking a balance between comfort and challenge for my clients; a strategy that has enabled some clients to often achieve results beyond their original goals.
What Participants Are Saying
Following are a few of the transformations clients have shared:
"I have done weight watchers, counting endless calories, and nothing has ever worked. No one has taught me what I really wanted and needed . . . How to eat and eat right! I am an Italian and until Karin I never realized how my life was surrounded by food emotionally and physically. My life changed when I started meeting with Karin. I became healthy. No more bloating, no more shakes from low blood sugar, and most of all migraine free (I would suffer from migraines 2x a week) . . . I'm down 4 jean sizes and mentally and physically fulfilled. I was finally listened too and taught how not to live life around food! This wasn't a weight-loss program. This was a life-changing program! Thank you Karin."
"I was nervous and pessimistic at first about being too broken to be fixed. Struggling with emotional issues as well as physical issues, I was able to work with Karin to get rein-tune with my body and mind. I am able to say I have made significant progress with myself, becoming more confident in myself and decisions. As well as controlling cravings, understanding what foods make me feel negative, and stabilizing blood sugar swings. . . I was able to shift my perspective on negative self thoughts and build solid a foundation to continue to achieve all my personal goals. You can't expect significant change to occur over night, but if you give faith in Karin and yourself, over time you will experience great personal shifts. I am very thankful for Karin and the work we've done!" 
"I thought, I can't do it, I've failed so many times but I just wanted to be like my old self again. After my first session with Karin I had hope. Now as we're finishing our time together I realize that I've stepped into a new way of being. I've noticed transformation, not change. It's truly amazing."
"I signed up for Karin's 90-day Transformation because I felt like crap and I wanted my life back. My Type 2 diabetes was out of control, my cholesterol was high and so was my blood pressure. I was afraid I was going to die or lose a limb. With Karin's help I lost 15lbs and my doctor took me off 4 of my 5 medications. My cholesterol and blood pressure are now normal and my blood sugar has come down dramatically. Karin saved my life & saved me money." 
"I used to hid because I didn't feel comfortable in my body. Now, I feel great! This program is definitely doable. I'm down 10 pounds, have more energy (huge difference), more calm, and I'm not at 90mph 24/7. I fall asleep easily, I'm not dragging at work, and my attitude is so much more positive. Overall I feel much more confident, most at ease, I can handle stress easier, and even my family noticed! They said, 'did you get your hair cut or something? You seem different?' This whole process has actually been fun!"
"WOW! This program really is life changing. I'm so much healthier than when I started working with Karin. . . . I can't believe that I don't even notice the candy jar at work any more – my cravings are gone and so is some of the weight! Since I'm not hungry between meals any more, I don't feel the impulse to snack. In fact, I've even been SAVING MONEY since I started my sessions with Karin. . . . Karin is not only helping me with my diet, her coaching has extended into my personal life. I'm learning how to reduce my stress and I'm feeling more confident than I have felt in a long time."
This program is for you if . . .
Any of the above resonates with you.
You're done with yo-yo dieting.
You wan to get to the root of what holds you back physically and mentally.
You're ready to release the emotional eating straight jacket.
You're not willing to tolerate the status quo anymore.
You're ready for change even if you're not sure how it would unfold.
You're ready to make you a priority!
However, this program is NOT a good fit for you if …
You want to keep doing the same things you've always done.
You're not willing to be curious about yourself or grow.
You're not fully committed to making health and your body a priority.
Your want to continue dieting for the rest of your life.
"No amount of time spent in the gym has even come close to these results. And honestly, I still can't believe how much better I feel. I would highly recommend this program to anyone who is serious about reclaiming their health or even their body because I'm really liking what I see in the mirror lately. :)"  
—Amamda
Accept this Invitation to UPGRADE Your Life—
The FIRST step to upgrade your life is to schedule a life-changing Best Body & Life Discovery Session by clicking the button below. In this session I'll help you . . .
Create a crystal clear vision for the ideal life you'll be living in your new healthier and radiant body.
Uncover the hidden challenges that may be sabotaging your efforts and keeping you fat and robbed of energy.
Leave this session renewed, inspired, and ready to get healthy and finally get results — permanently.
Confirm that you are indeed in the right place, are a perfect fit for this program, and are ready to begin your transformation OR if not, walk away with inspiration, insights, and some great ideas as to where to find the perfect support for your unique needs.
Discover what's been holding you back and learn what your next best step is to TRANSFORM your health and life, and get body you want. Click the button now to get started . . .
Frequently Asked Questions
Will I get a food plan?
It's likely I'll give you a food plan, IF you want one. Until we get started I can't say what type of plan it would look like. I can say that what ever your dietary needs are we will accommodate for them (e.g. vegetarian, paleo, gluten free, etc).
Will I be hungry?
Only if you don't eat enough! I don't believe in calorie restriction. In fact, I do want you to eat enough so that you feel satiated. I don't want you to go through your day feeling hungry or as if you cannot eat. Our bodies naturally know how much food we need to maintain an ideal weight, the trick is to tune in and listen to them to find out which nourishment is best for our unique system. I will teach you how!
Will I lose weight with this program?
It's very likely that you'll experience weight loss as a result of going through this process but I cannot guarantee it. There are two main factors that dictate weight loss: 1. Your willingness to fully participate in this program, 2. your overall health status,  3. possible underlying imbalances such as thyroid disorders, inflammation etc. Most people who apply themselves to proper self-care see benefit with weight loss.
Take the FIRST step to upgrade your life by scheduling a life-changing Best Body & Life Discovery Session by clicking the button below!