What is the Ctrl-Alt-Del Elimination Diet?
This proven clean eating & living program is designed to help you to boost your energy, improve your emotional state, reduce and/or undesirable digestive symptoms, reduce joint and muscle pain, facilitate weight loss, and more.
The Elimination Diet is considered the gold standard by functional medicine practitioners for determining hidden sources of inflammation caused by food allergies, intolerances, and sensitivities. Once inflammation becomes chronic, a variety of frustrating symptoms and conditions can result. The good news is that when you carefully follow the Ctrl-Alt-Del Elimination Diet, many symptoms that have failed to respond to conventional medical therapy will resolve.
Want to have more energy, a better mood, reduced belly bloat, and clearer skin?
How This Program Can Help You . . . 
Most people are suffering from at least a handful of symptoms. After a while we learn to live with some of these symptoms and don't even notice we have them anymore. The thing is, regardless if they are bothering you or not, symptoms aren't 'normal'.  They're indications that something is out of balance or is malfunctioning in the body. Symptoms precede disease so identifying them and taking action is critical for restoring health.
Do you have any of the following?
Migraines
Belly fat
Eczema/skin rashes
Trouble falling sleep
Food cravings
Nail fungus
High blood sugar
Low libido
Brain fog
Diarrhea/Constipation
Anxiety/Depression
Caffeine dependency
Fatigue
Irritability
Sweet tooth
Excess weight
Night waking
Gas and bloating
Poor Memory
Ear ringing
Joint pain/stiffness
Prone to getting sick
Post-nasal drip
Low motivation
OR, maybe you have a condition that your doctors haven't even been able to diagnose, but you know it can't all possibly be 'in your head'. Either way, you're tired of feeling like CRAP and you're done with symptoms getting in the way of feeling your best and living your ideal life.
The 40-day Ctrl-Alt-Del Elimination Diet program is your opportunity to take the next step in reclaiming your well-being by putting out the fire of inflammation, reducing symptoms, and restoring health.
50% of adults have at least one chronic health condition.*
25% of adults have two or more chronic health conditions.*
86% of all health care costs can be attributed to chronic diseases.*
Chronic diseases are diseases attributed to our lifestyle and they're preventable!
Therefor, our biggest health threats result from how we live, work, eat, play, & move.
* Statistics from https://www.cdc.gov/chronicdisease/overview/index.htm
Features Of The Elimination Diet
This 40-day results based program is designed to:
Repair digestive distress
Eliminate sugar cravings and food addictions
Reset compromised metabolism
Enhance weight loss
Improve cognitive function
Decrease chronic joint and muscle pain
Increase energy levels
Improve mood and sense of wellbeing
Create more effective and satisfying sleep cycles
Improve immune response
Develop body awareness
Determine food allergies, sensitivities, intolerances, and triggers
Improve gastrointestinal function
Decrease systemic inflammation in the body
Reduce risk for heart disease, cancer, diabetes, cognitive disorders, and other chronic diseases
Reduces toxic burden
Improve blood pressure, blood sugar, cholesterol levels, and other health markers
Provide nutritional support for toxin removal
The Ctrl-Alt-Del Elimination Diet is your reboot to put your body on a nutritional and lifestyle pathway to healing and wellness.
What's included in this 40-day program:
⇒  Live virtual classes delivered each week (recorded if you can't make it)
⇒  Comprehensive guide-book and handouts
⇒  Delicious food plan
⇒  Recipes and time saving shopping list
⇒  Optional supplement recommendations (& purchasing options) for enhanced results
⇒  Private Facebook group for daily community support and sharing
"After doing this program I totally see how my diet and my lifestyle were the source of my sleep & energy problems. I relied on sugar, caffeine, and alcohol to get me through each day and could never break free of them. Thanks to this program I feel like I've been given a fresh start. I feel great and my skin looks so much better!"  
— Elizabeth H.
This program is a good fit for you if
You regularly eat or crave sweet foods, fast food, or processed/packaged foods
You eat less than 5 vegetables and fruits each day
You eat non-organic produce, conventional meats and eggs, or farm raised fish
You eat a significant amount of meat, eggs, and dairy
You rely on caffeine to get you through the day
You want to get to the root of your symptoms
You want to be more in tune with your body
If you are ready to take the next step to bring health and healing to your body
If you are able to answer yes to one or more of the above questions you may have a food addiction, may be consuming high allergen foods, and/or may have an increased total body burden of toxins. With a focus on removing offending foods and providing nutritional, environmental, and lifestyle support your body will improve it's ability to repair tissue, optimize organ function, eliminate toxins, and reduce stimulation of the immune system.
This program is NOT a good fit for you …
If you're looking for an extreme weight loss program
If you're not willing to try something different
If you're not willing to make your health a priority for 40 days
If you're hoping to learn by osmosis, this program requires focused effort
Not sure if this program is for you?
Schedule a FREE 15-minute Initial Consult Discovery session by clicking the button below.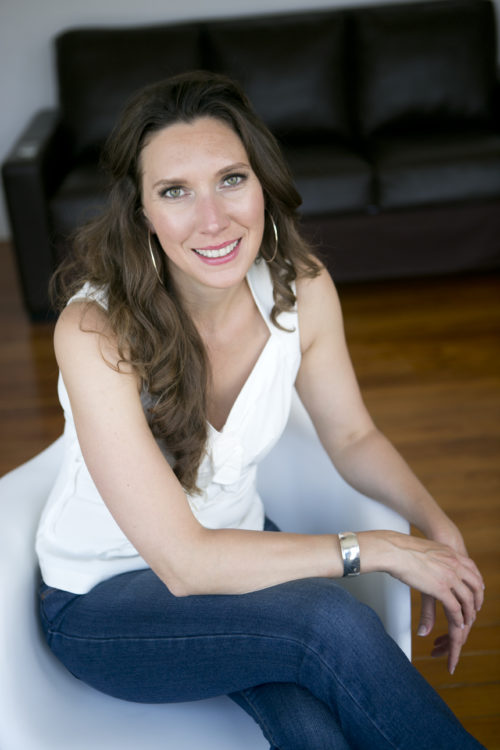 About Karin
(and how this program came to be)
I was once in your shoes struggling to figure out why I was feeling below sub-par every day of my life. Just like you, my symptoms were highly frustrating and they weren't being resolved by traditional medical approaches. I could tolerate the chronic post-nasal drip, blotchy skin, and few extra pounds, but my insatiable sugar cravings and my struggles with fatigue destroying me.
It took becoming my own personal care practitioner (literally) and learning all that I could about the body and health to uncover what was really going on. If I had started with an elimination diet way back when, my path to healing would have been a lot smoother and faster. The good news is that you don't have to become a nutritionist or doctor to figure this out.
My goal is to help you really get to know your body and become you're own best health care provider!
In this program I'll teach you how to reconnect and tune into your body to discover why it's functioning the way it does. You'll become acutely aware of what makes you feel amazing and what robs you of energy and feeling good. You'll also learn how to eliminate other non-food triggers that are impacting your health, emotional wellbeing, performance, and relationships. In this program you'll not only get a diet plan, you'll get plenty of support from me and the Ctrl-Atl-Del community to help you through the process.
What Participants Are Saying
Here is what a few of the program participants have shared:
"I was apprehensive to do the elimination diet but now that the official results are in I'm so glad I did it. I just got my blood work back and for the first time in many years my cholesterol was under 200 (it was 175!), my fasting blood sugar was under 100, and my blood pressure was spot on! I also lost about 5 pounds and I have so much more energy than I used to. I highly recommend this program if you want to kick your bad food habits, you'll feel so much better."
"I recently just completed an elimination diet with the help and guidance of Karin Franz. I found the elimination diet a real eye opener for me. Through the re-introduction of foods in a controlled manner I really learnt what foods did affect me. I really feel like I connected in with my body, learning how and what I eat are important as well as my state of mind when eating. Karin was a great help in supporting me through the challenging times and gave me some wonderful words of wisdom. Thank you Karin.
I would most certainly recommend this diet to people if you feel things are just not right with you. It's not that hard really. It's a change of mind-set. At the same time, it can become fun as you learn to cook differently and develop new tastes for amazing food."
"I have not slept this well in years! For a long time I had a terrible time falling asleep and would also wake in the night and not be able to fall back to sleep. A week into this program and I started sleeping like a baby, and it felt so good! And my energy has been terrific.
I used to crash mid-day and would grab a soda but it doesn't even cross my mind anymore. I feel so much more alert and on task at work and my co-workers have even commented on how I seem 'sharper' lately. The rest of my office is still getting by with caffeine and sugar. I told them they've got to do this!"
"The beauty of food as medicine is that the choice to heal and promote health can begin as soon as the next meal." 
— Dr. Deanna Minich
Frequently Asked Questions
What does the food plan look like?
The Ctrl-Alt-Del Elimination Diet food plan is made up of nutrient dense foods that can work well for both vegetarians/vegans and meat eaters. The plan does remove high allergen foods and processed foods so you can reset your system and determine exactly which foods are right for you by the end of the program.
Will I be hungry?
Only if you don't eat enough! This program is NOT a calorie restricted program. In fact, I do want you to eat enough so that you feel satiated. I do not want you to go through your day feeling hungry or that you cannot eat. So long as it's on the meal plan and you're following the suggested strategies, please don't let yourself get hungry.
Will I lose weight with this program?
A common result of this program is that you may experience weight loss. The goal of this program is not specifically weight-loss, but I will say that many of participants do experience weight loss as a pleasant side effect.
What if I can't make the class live?
All live classes will be recorded and posted for you to watch or listen to at your convenience.
What is your refund policy?
This Program Rocks Guarentee
If for any reason you find that you are not 100% satisfied with this program you my request a full refund within 60 days from the first day of this program and I will refund your money. Promise!
If you are not satisfied for any reason, then simply send me an email and I will refund your purchase right away. My goal is to educate, inspire, and motivate you to create a healthy, happy, thriving life. If you find that this program is not a good fit for you or if you are not enjoying the experience, then I definitely do not want to force you to stick with the program or feel disappointed. Note that it's possible that another program might be better suited for you (there is no one-size-fits-all) so if you'd like to discuss what other options might be better a better fit set up an appointment with me by clicking HERE.
Not sure if this program is for you?
Schedule a FREE 15-minute Initial Consult Discovery session by clicking the button below.